• cleanse • clear • de clutter • sacred space • space clearing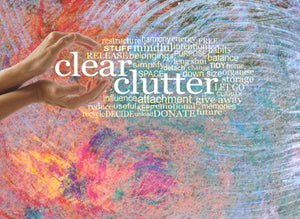 The spaces we live and work in  are often an outward reflection of how we are feeling.
Join me with some hints and tips to create focus using crystals you to help you start making  necessary changes to de clutter your mind and sacred space.
---
• Black salt • cleanse • cleansing • earth • incense • intention • negative energy • protection • purify • recipe • sacred space • white sage • wicca • witchcraft
Black salt or witches salt has been used by wiccans and pagan magic throughout the ages. 
Representing the Earth Element. It is mainly used for protection, Banishing, Dispelling, Purifying and Cleansing. If you practise earth magic it is essential to have it In Your arsenal of energetic tools. Join me and my recipe on creating this simple yet powerful protective 'brew' 
---
• blog • cleanse • singing bowl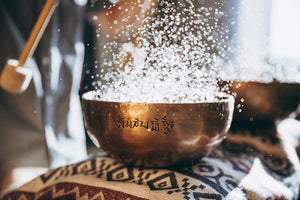 Let's talk water, crystals and singing bowls!
Why use water in your singing bowl ?
Join me to find out How it works as well as helpful tips and hints 
---
• amethyst • anxiety • auric cleansing • calm • cleanse • courage • crystal kit • crystal meditation • gem elixir • grounding • panic attacks • protection • smoky quartz
There is not a single market that goes by when I don't get asked for crystals to help with anxiety. It's a very rare person that hasn't experienced anxiety at one time or another. 
Whether you are stressed out or experiencing the mother of all anxiety attacks - there is one common thread that binds any form of anxiety ........  Being ungrounded!
When we are in a state of anxiety all clarity of thought goes out of the window. We end up in our head space, emotional and spiritually disconnected. We need to get back "into" our bodies and this is where our shiny rock friends provide a fabulous energetic tool.
What can you do? Which crystals will help? and how do you use them? More information on the blog, crystal kits, bracelets and crystals  available to purchase
---
• amethyst • aura brushing • auric hygiene • black tourmaline • blog • cleanse • clear quartz • energetic hygiene • energy • energy blocks • kyanite • natural crystal wands • purify • selenite • smoky quartz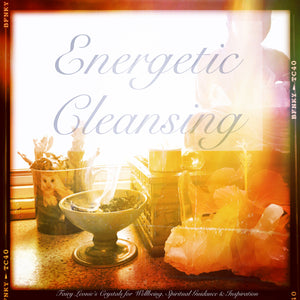 Energetic Hygiene.
Just as we brush our teeth & look after our personal hygiene, our energetic layers 'aura's' require rejuvenating too. Our aura's are an invisible electromagnetic field that surround our bodies. Just as we cleanse our sacred space, we also need to release energy blockages & disperse vibrations that do not serve our higher good. Enjoy these tips, tricks and crystal information to help revitalise and re-energize the body and spirit.